A tome about allied bombing of Germany during the second world war that has the same title as Michael Wolff's Trump exposé has received a bump in sales
When it was released 10 years ago, Randall Hansen's book performed as expected, racking up strong sales that gradually tapered off. But this week the Canadian professor's 2008 book unexpectedly leapt back on to bestseller lists.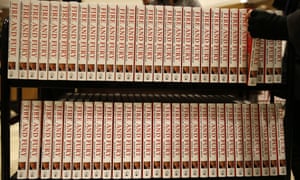 The reason lies in the book's name – Fire and Fury: The Allied Bombing of Germany, 1942-1945 – just a subtitle away from the Michael Wolff's explosive exposé of the Trump White House.
"I haven't seen this level of interest since the book first came out," said Hansen, a political science professor at the University of Toronto.
Continue reading The other Fire and Fury: decade-old book becomes unexpected bestseller →