A Russia-backed Libyan warlord could start a "civil war" in Libya, increasing refugee flows to the EU, Malta has warned.
The danger comes as the Libyan commander, Khalifa Haftar, advances on Tripoli, the seat of the UN-recognised government, Malta's foreign minister, George Vella, told press in Valletta on Friday (12 January).
"Haftar with his army is moving gradually, slowly from the east to the west … and possibly, eventually linking up with his colleagues from the west, from Zintane, and advancing in a pincer movement on the region of Bani Walid, and Misrata, and Tripoli", Vella said.

"That would be disastrous, because it would create civil war and it would create more refugees running away from Libya", he said.
Vella raised the alarm about Haftar's close contacts with Russia.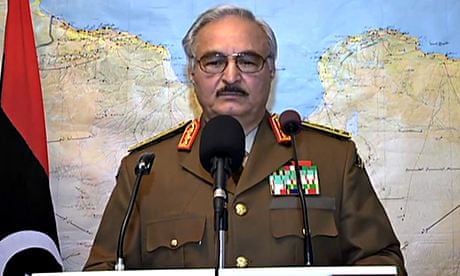 He said Russia had so far respected a UN embargo on weapons transfers to Libya, even though Haftar had been "going to Moscow asking for arms".
He said that Russia, which has already given Haftar money, had a strategic interest in establishing a foothold in the central Mediterranean.
"It's very difficult to predict what is going to happen", Vella said.

"I'm not comfortable. We all know the Russians' dreams have always been to have [military] bases in the Mediterranean", he said.
Haftar, on Thursday, toured Russia's aircraft carrier, the Admiral Kuznetsov, as it was sailing from Syria and held a video call with Russian defence minister Sergei Shoigu.
They discussed "urgent issues in the fight against international terrorist groups in the Middle East", a Russian statement said.
Collapsing state
The EU, with the Maltese presidency at its helm for now, is seeking to strike a deal with the Libyan government in Tripoli, the GNA, on reducing the flow of migrants to Europe.
Libya became the primary route for asylum seekers after the EU closed the Western Balkan corridor, with the refugee crisis high on the political agenda in France and Germany.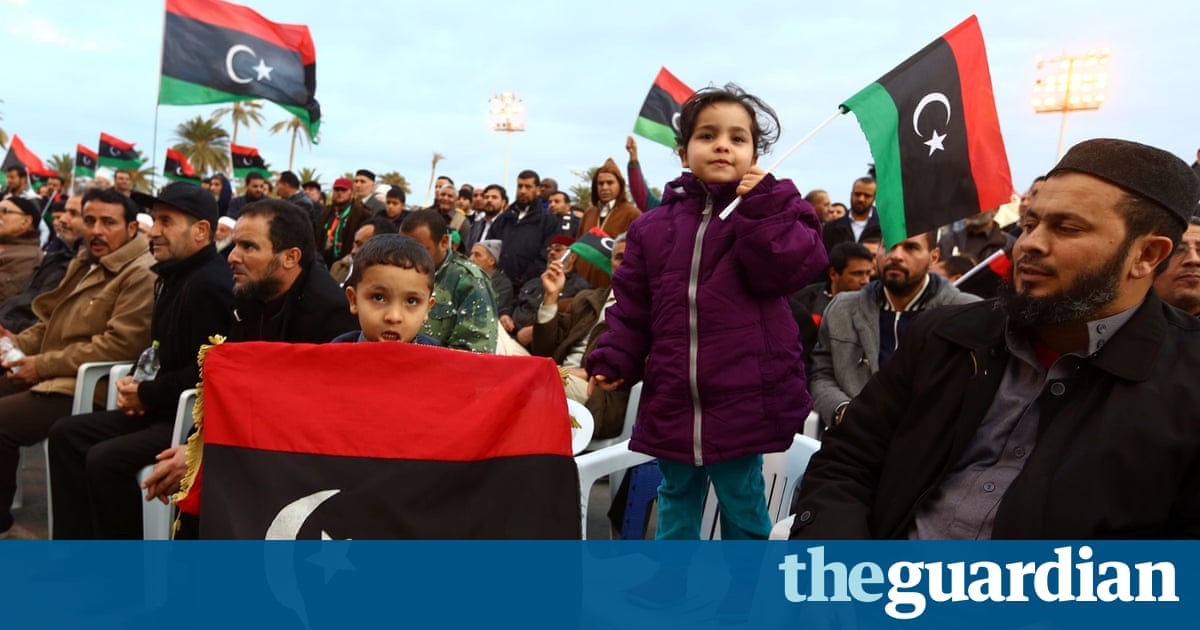 But even without the Haftar problem, the EU was finding it hard to make headway.
Another warlord, Khalifa Ghwell, tried to stage an anti-GNA coup in Tripoli on Thursday, highlighting the difficult security situation.
"At the moment, things are not happy in Tripoli itself," Malta's Vella said on Friday.

"Libya is on brink of becoming a failed state, lets hope we won't go that far", he said.
He added that the GNA and Italy had held talks on a potential migrant deal but that they "are far, far apart" on their positions.
Russia and Syria
Valla spoke with the UN-recognised prime minister Fayez Seraj on Thursday.
Foreign ministers meeting in Brussels for the first time in 2017 aim to focus on the war in Syria and on the Middle East Peace Process.
An EU diplomat said "there will be debate about Russia's role in the Syrian conflict … but no specific debate on Russia itself". He said Libya "should be" discussed in February.
Russia has been accused of war crimes for targeting civilians and hospitals in Syria.
It is fighting on the side of Syrian president Bashar al-Assad, who has allowed it to expand its naval base in the country.
Russia's campaign in Syria last year also drew accusations that it was trying to influence politics in France and Germany by increasing refugee flows.
Speaking in Brussels on Friday, the departing US ambassador to the EU, Andrew Gardner, said Russia was not a partner for the West.
"To think that Russia is somehow seeking to promote our shared agenda is folly", he said.

He added that it would be "inconceivable and shameful if we would consider lightening sanctions on Russia", referring to EU and US economic sanctions that were imposed over Russia's invasion of Ukraine.
Trump card
The incoming US president, Donald Trump, is a wild card in Russia relations, however.
He has praised Russia, but his nominees for US security chiefs have condemned its actions.
Another EU priority is to see where Trump stands on the Middle East peace process.
Trump has said he might move the US embassy from Tel Aviv, Israel's internationally-recognised capital, to Jerusalem, which it claimed by conquest from Palestine.
"If he does all the threats he said he would, he will not just violate EU policy but also international order", a senior EU diplomat said on Trump's unpredictability.