VIRGIN GORDA, British Virgin Islands, Aug. 27 (UPI) — Billionaire entrepreneur Richard Branson said he's "glad to be alive" after a bicycle crash in the Virgin Islands left him with a fractured cheek, torn ligaments and cuts and bruises.
Branson was training for an upcoming athletic challenge when he hit a bump in the road while traveling down a hill.
"The next thing I knew, I was being hurled over the handlebars and my life was literally flashing before my eyes," he said in a blog post on the Virgin website. "I was flying head-first towards the concrete road, but fortunately my shoulder and cheek took the brunt of the impact and I was wearing a helmet that saved my life."
Branson was flown to a hospital in Miami for x-rays and scans.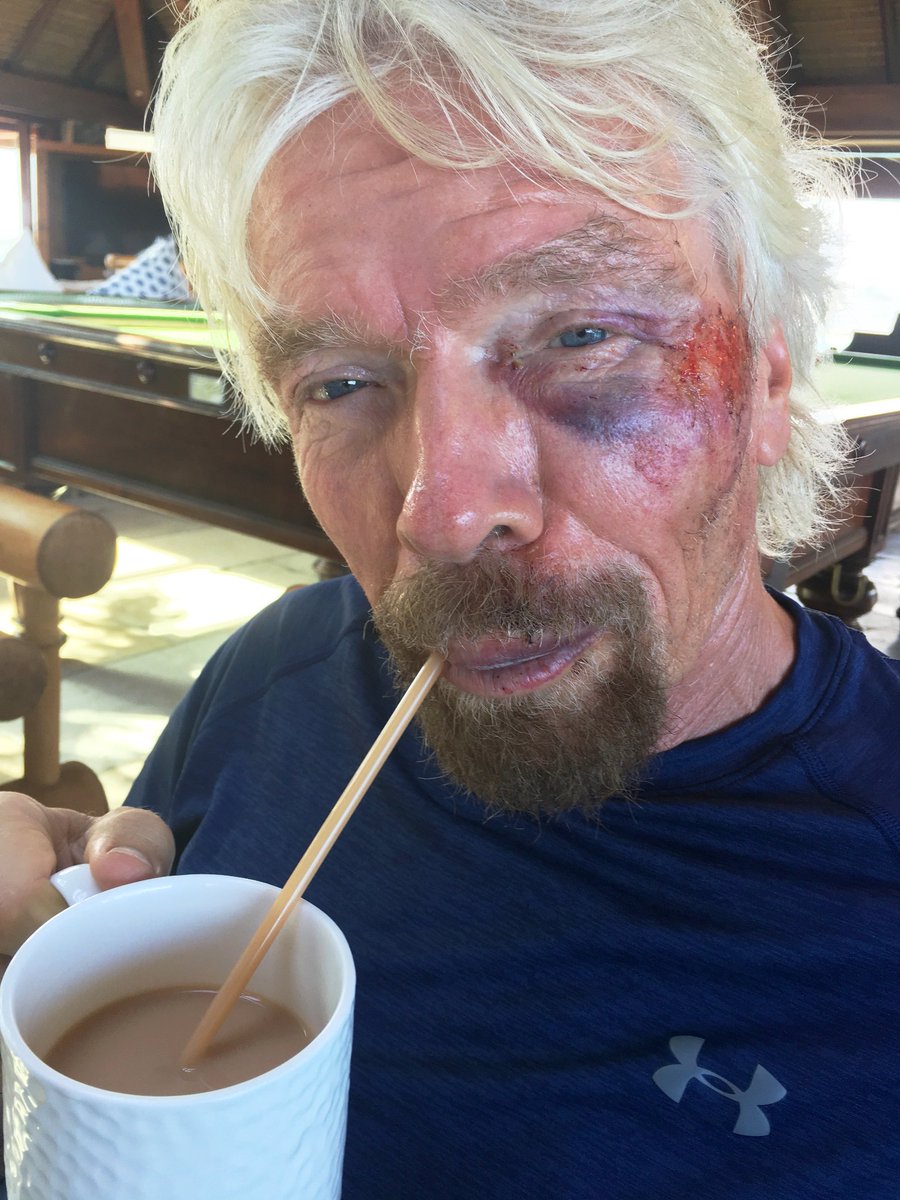 Branson shared a photo on Twitter Friday of himself drinking tea out of a straw due to the extent of his injuries.
"Forget my injuries (cracked cheek, torn ligaments)," he said in the caption. "I'm having to drink tea out of a straw!"
Branson was biking around the island Monday with his children, Holly and Sam, as they prepare for September's Virgin Strive Challenge which will see participants travel from the base of the Matterhorn, to Mt. Etna in Sicily over the course of a month to raise money for British charity, Big Change.